ALS opens office in Austria
Nov 29, 2016
ALS is pleased to announce the opening of our new office in Vienna, Austria.
In charge of ALS operations in Austria is Dr. Reinhard Kupferschmidt. Reinhard recently joined ALS following an extensive career working for several multinational companies in both Austria and other European countries.
Bruno Granger, Business Manager Mainland Europe comments:
Opening an office in Austria was the natural next step for ALS and in-line with our expansion strategy. The Austrian market has been on our priority list for some time and we felt that the timing for opening our next office could not have been better.

I am delighted to welcome Reinhard to ALS. He brings a wealth of experience and knowledge to the company and I am confident that he will be successful in developing our business here.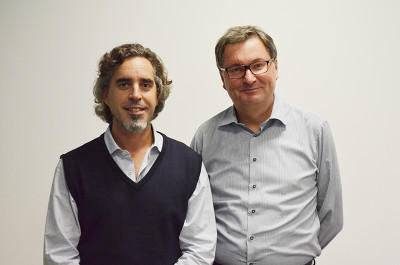 Bruno Granger and Reinhard Kupferschmidt at the day of opening of the Austrian ALS branch.