Latest news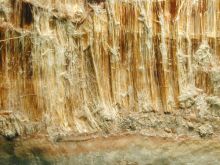 Jan 10, 2019
ALS Czech Republic's Laboratories invested in the acquisition of a TESCAN VEGA 3 scanning electron microscope (SEM) last year. Currently, we would like to introduce you to its possibilities in the field of asbestos determination. The determination of asbestos by SEM is much more accurate and simple due to greater magnification compared to the optical microscope. An electron microscope equipment enables our laboratories to extend existing asbestos analyzes from solid materials...
Read more »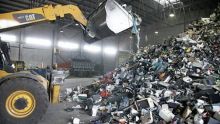 Jan 3, 2019
With the increasing of electronics usage in everyday life and the electronization expanding of industrial and manufacturing processes, logically more and more electrical waste arises. Since the days when each household owned only one television, a radio, a washing machine and a refrigerator (which were used and repaired until the end of their life cycle), we have moved to the present, when we are surrounded by electronics at every turn. In addition, electronics became fast-moving goods, partly...
Read more »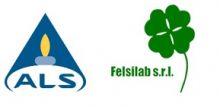 Aug 6, 2018
We are pleased to inform you that as part of the growth strategy for the European Life Sciences division, ALS has on 5 July 2018 completed the acquisition of 100% of the shares in Felsilab s.r.l. in Bologna, Italy. Felsilab was founded in 1989 and operates a mix of environmental testing and consultancy services and employs 15 staff. Felsilab is recognised as a high-quality service organisation and the team is well connected in the Italian environmental market. Felsilab is a great cultural fit...
Read more »