DIOXIN TESTING AT ALS
Apr 7, 2016
ALS runs one of the best equipped laboratories in Europe for dioxin testing.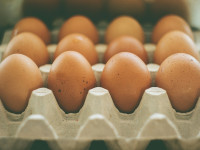 The laboratory, located in the Czech Republic, has developed an enviable reputation for their service level and technical capabilities.
Clients using this laboratory will benefit from short delivery times, dioxin testing accredited for a number of matrices including soil, water, biota, food/feed, oil and clinical samples. The testing can be performed in accordance with standard methods e.g. EN 1948 and US-EPA 1613 but there will also be an option of bespoke methods for specific projects.
You can find out more about ALS´ capabilities for dioxin testing here.