Determination of nutrient profiles
Feb 8, 2022
As part of the "From Farm to Fork" Strategy, the European Commission has mandated the European Food Safety Authority (EFSA) to develop scientific support for nutrient profiling.
At the same time, a public consultation is open to discuss the front-of-pack nutrition labelling. For the scientific evaluation carried out by EFSA, a scientific consultation was held to supplement the available information with further views from scientific institutes and other relevant stakeholders.
The researchers concluded the following priority areas must be addressed when setting nutrient profiles: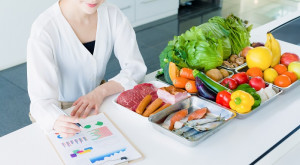 reduction of energy intake due to the high prevalence of overweight and obesity in the European population;
excessive intake of saturated fats, sodium and sugars, which has an adverse effect on the health of the Europeans;
insufficient intake of fibre and potassium, which also has an adverse effect on health;
insufficient intake of iron, calcium, vitamin D, folic acid and iodine in some populations, currently tackled via national legislations and individual counselling.
The EFSA's consultation ended on 9 January 2022 and the agency is currently finalizing its opinion. Consequently, the interested parties can comment on the EC initiative focusing on foods bearing nutrition and health claims, which seeks to establish thresholds for nutrients and to restrict selected nutrition and health claims. The consultation remains open till 7 March 2022.
For more information on individual analyses, please contact our customer service at +420 226 226 998 or czsupport.food@alsglobal.com.