Hygiene and Sanitation Monitoring
May 3, 2021
Cross-contamination is an important risk factor in food safety. Food safety can be compromised at any time during the production or the distribution process of raw materials / food / meals to the end customer.
ALS Czech Republic s.r.o. developed sampling kits for the two most frequently discussed groups of environmental contaminants - bacteria and allergens.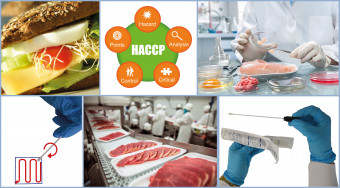 Microbiological hazards in food represent the major source of foodborne illness. Thesafety and hygiene of the product and production premises are ensured by adopting preventive measures, such as the implementation of good hygiene practices and the procedures based on the principles of Hazard Analysis and Critical Control Points (HACCP). All these procedures and risk analyses are regularly checked by taking swabs from the production premises.
We have prepared sampling sets for our clients with clear instructions. After swab collection, analyses take place in our ISO 17025 accredited and GMP compliant microbiological laboratories, which offer sufficient capacity and meet the strictest criteria for microbiological analyses quality assurance.
Food allergies represent a serious health problem. The presence of undeclared allergens is one of the leading causes of global food recalls. Due to the growing number of consumers suffering from food allergies and intolerances, there is also specialized food for these target groups on the market. It is becoming necessary for producers to verify good manufacturing practices within HACCP system preventing the entry of allergens into production or possible cross-contamination. The most frequent tool for verification is taking surface swabs.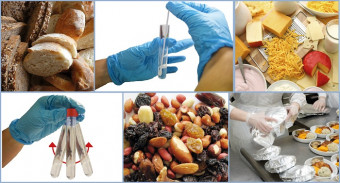 Our swabbing kits are designed for collecting environmental swabs from surfaces to prevent contamination of these surfaces with allergenic proteins and to control the effectiveness of sanitation. The analyses are performed using the ELISA method in our inhouse laboratories, whose dispositional structure and quality procedures ensure protection against secondary contamination.
Swabbing kits include:
Sterile swab tips,
A Step by Step Guide with clear instructions and pictures,
Other accessories for an easier collection process, marking and transport.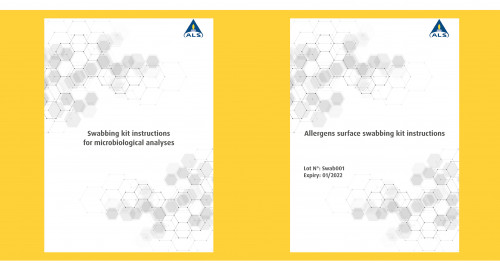 For more information, please contact our client service at +420 226 226 998 or czsupport.food@alsglobal.com.
Hygiene and Sanitation Monitoring leaflet to download