Prevention of Legionella bacteria infection
Apr 28, 2021
Due to the gradual relieve of measures against the SARS-COVID-19 spread, there is an upcoming need to solve safe reopening of accommodation facilities - hotels, pensions, etc.
During the release after the first wave of the pandemic in the spring of 2020, authorities already issued a warning in connection with the increased risk of Legionella presence in the hot water distribution systems.
In the period of closure or restriction of operation of these facilities, situation naturally occurred where the temperature in the distribution of hot water dropped down and at the same time the water in the systems stagnated, which created ideal conditions for the development of Legionella bacteria.
For the safe return to operation and to prevent possible diseases, it is strongly recommended to carefully disinfect water distribution systems and verify that it is Legionella free to ensure that there is no health hazard for accommodation facilities guests.
Recommended procedure of the European Working Group on Legionella (ESGLI) describing the individual actions leading to the maintenance of safe operation of accommodation facilities can be found here - full text in English here.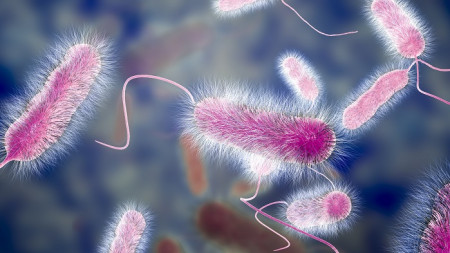 Basic points of the recommended procedure:
Carry out a full system disinfection of the water system, flushing through to all outlets to achieve 50 ppm free chlorine or equivalent biocide for at least an hour checking that this level is achieved at the outlets furthest from heating system / hot water entry to the building.
Rinse and refill the system to reach normal operating disinfection target levels (or fill the system with tap water).
Heat the water ideally to 60 ° C, open the outlets (taps) and flush all outlets.
Monitor temperatures and levels of biocides, adjust as needed for at least 48 hours, and then take water samples for Legionella bacteria (microbiological samples taken within 48 hours of disinfection may give false negative results). Alternatively, contact us for information on the correct collection or its implementation by our staff.
If you are satisfied that the hot and cold water systems are under control, then reopen the building.
If you have a request for the determination of Legionella bacteria or any other needs of analytical services, do not hesitate to contact us on tel. +420 226 226 228 or by e-mail at customer.support@alsglobal.com.