We write for you: 1,2,4-Triazole in the magazine Vodní hospodářství
Mar 3, 2021
The area of occurrence of pesticides and their relevant metabolites remains a current topic of research and environmental monitoring.
In the past two years, ALS Czech Republic based in Prague, through its development project center and its research projects, has dealt with the methodology for determining a new, toxicologically relevant, metabolite of triazole pesticides 1,2,4-triazole and its monitoring in the environment, especially in waters.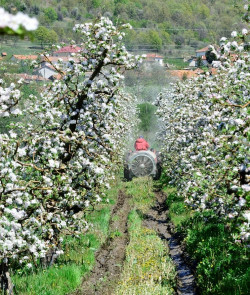 The interesting attribute of this substance is that it is a common relevant metabolite of several active parent substances from the group of azole pesticides. Thus, for example, tebuconazole, propiconazole, epoxiconazole, cyproconazole, and others decompose into 1,2,4-triazole. This fact contributes to the relatively frequent occurrence of 1,2,4-triazole in the environment. Due to their use, the parent active substances are very often detected mainly in soil samples, less often in water samples, which led to the hypothesis that they are transformed and the idea of introducing 1,2,4-triazole analysis and monitoring not only in groundwater, but also surface and drinking water.
Cooperation on several research projects since 2018 in cooperation with the Research Institute of Plant Production, the Moravian Karst Protected Landscape Area and with the support of the Technology Agency of the Czech Republic (TAČR) led us to the potential possibility of 1,2,4-triazole, especially in groundwater.
Ing. Taťána Halešová from ALS Czech Republic, Manager of the project Centre, comments:
"We are encouraged by achieved results, despite the little available information on the metabolite, to continue our research. In addition, we have included the relevant metabolite 1,2,4-triazole in the list of pesticides, whose monitoring we provide to water management companies for 2021 in the Czech and Slovak Republics and in other European countries."
Our results collected for the years 2019 and 2020 have just been published in the professional periodical magasine Water Management (https://vodnihospodarstvi.cz/124-triazol-neznamy-relevantni-metabolit-ve-vodach/).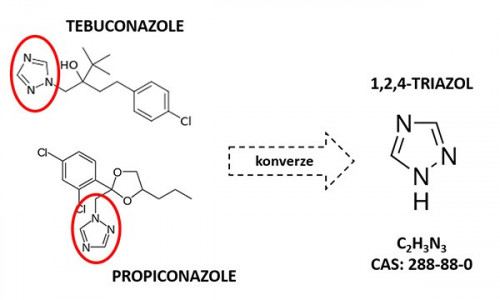 If you have requests for reliable accredited testing of pesticides in water or consultation in the field of laboratory analysis, do not hesitate to contact us at tel. +420 226 226 228 or by e-mail at customer.support@alsglobal.com.